Eskimos and peoples of the Far North are undoubtedly adapted to the cold. They are often presented as an example of a keto-adapted people. But this is not quite true.
C479l or CPT1A queries will give you a large number of links to Pubmed and other resources.
Eskimos (a notable part of them) have a CPT1A mutation that interferes with the production of ketones.
There is a noticeable part of the population that has weakened ketogenesis, but with a very high concentration of fatty acids.
This is an adaptation to the environment.

However, this mutation is so widespread that it is difficult to consider it random. Rather, it is the result of selection. Either this mutation contributed to survival, or it occurred in this environment (an overabundance of fatty acids) and was not pathological.
https://www.cell.com/ajhg/fulltext/S...297(14)00422-4
- here they say that this is a positive selection after all.
The most logical explanation is an adaptation to the cold. The indigenous peoples of the Far North have an increased metabolism at rest. We take fatty acids, do not process them into ketones, and immediately let them go to ATP. For thermogenesis, both excess ATP and excess free fatty acids are good.
Eskimos have a mutation that allows them to burn pure fatty acids, not ketones.
And with a diet of 5-6 thousand calories from fat, you can synthesize glucose (from fat/glycerol) for the brain by gluconeogenesis.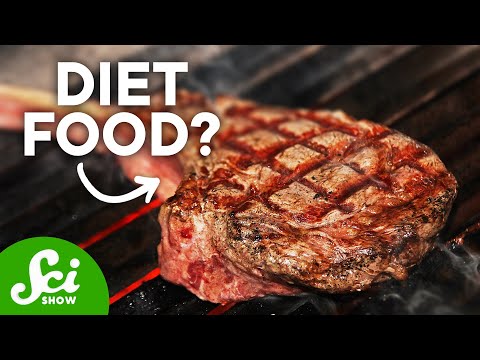 Click on the image to see Video:
How the Keto Diet Went from Arctic Staple to Bro-Science
It turns out that they really can't be an example of a keto-adapted people. Rather, they are fat - and cold-adapted.
And they are not lucky with the diets of the modern world. Carb-free without a huge amount of fat — hypoketonemia, hypoglycemia.
The modern diet with a lot of sugars is a complete tangle of metabolic problems.
The best is the enemy of the good.
Conclusions:
Eskimos do not significantly fall into ketosis and cannot be a "textbook example" of keto-adapted people;
Eskimos with the CPT1A mutation maintain a high concentration of fatty acids in the blood, with a low level of ketones;
Eskimos can feed the brain with glucose, created from fat and protein by gluconeogenesis, and the small number of ketones that they still produce and do not forget about lactate.
Other tissues can use fatty acids as " fuel»;
Adaptation is most likely caused by the fact that excess ATP and free fatty acids contribute to thermogenesis and increased metabolism at rest.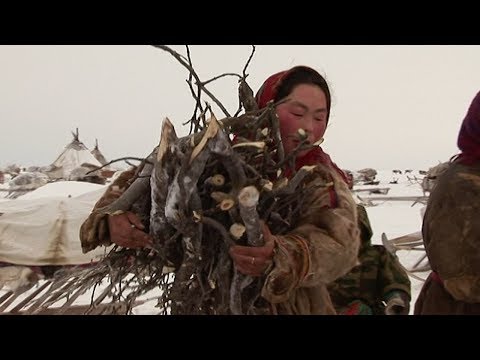 Click on the image to see Video:
Experiencing Nenet Life On The Frozen Tundra - Tribe With Bruce Parry - BBC