A singer with 15 studio albums from which 10 of the records achieved number 1 position in the Top Country Albums charts and many singles which ranked on the Hot Country Songs needs no introduction. A singer having numerous nominations for awards and won several of them with extra abilities of acting.
What do you think? Who's that guy?
He is none other than the American singer, actor, and record producer Samuel Timothy McGraw. Tim McGraw has been ruling the singing industry for more than two decades.
While having a look at his career, he has attained a lo
ng list of awards. For your information, some of his best achievements are enlisted below.
Album of the year, Not a Moment Too Soon (Academy of Country Music, 1994)

Favorite Male Country Artist (American Music Awards, 2001)

Favorite Country Male Artist (People's Choice Awards, 2004)

Best Male Country Artist (American Music Awards, 2005)

Country Music Icon (People's Choice Awards,2014)

Video of the year for Humble and Kind (CMT Music Awards, 2016)
More than 80 million records have been sold by Tim McGraw that makes him one of the best selling music artists of all time.
With his best singing performances, Tim also has some ultra dashing looks, which make people stunned because he's 52, and still, his body reflects the charm of a handsome young boy. He's the most attractive guy with his majestic and captivating personality.
He is the living legend, and his fitness and ageless looks are driving mad to know the secrets behind all the magnetic and cold body of Tim McGraw.
Are you not crazy about knowing the secrets? There is something unique to know which McGraw has done and is hidden from our eyes yet.
Guys! There is something unique that made him look like this at the age of 52. Do you know any other people of the same age having an enchanting and charming physique like McGraw? I don't think so.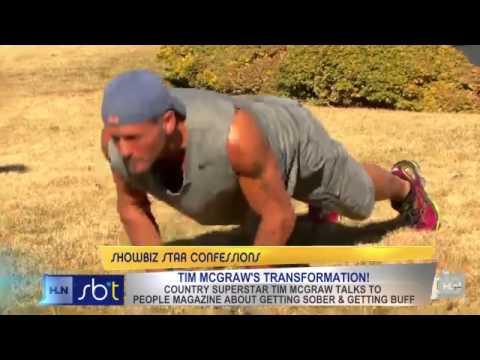 Click to see Video:

Tim McGraw's transformation!
But the good thing is, whatever he has done, could also be done by us.
"Try not to become a man of success but rather try to become a man of value."
What's the secret?
Now, we have to learn how Tim McGraw made himself so attractive and physically healthy at the age of 52. Guys! The secret behind his handsome looks and dashing physique is the Keto-based Paleo diet.
He started this diet in 2008. He used to have a beer belly, but the paleo diet transformed him completely. A person who had beer belly in the past now has a six-pack.
Tim McGraw - Motivation for everyone
Guys! Tim is 52 and is the father of three adorable children. While looking at his physique, no one can guess that he is 52. It is all because of the charm of the low-carb diet. After losing the belly fat, McGraw has become a motivation and inspiration for all the young ones and aged people too. His toned physique and healthy body is the reason that people take him as inspiration.
He looks more attractive than teenage boys. At the age of 52, he still astonishes others by his looks.
He gained six pack kicking his belly fat by doing paleo. You might have faced the abusive thing and societal pressure for being fat, but still, you are not able to do something. McGraw had to face sheer pressure from his wife and daughters and considered it a big wakeup call.
"When your wife tells you, it's gone too far, that's a big wakeup call. That. And realizing you're going to lose everything you have. Not monetarily, not career-wise, but family-wise. That's enough to strengthen you."
Are you guys waiting for some pressure like this?
Isn't it a wakeup call for you that your relations are at stake when you don't take care of your health?
So, forget your past and turn your eyes towards your future.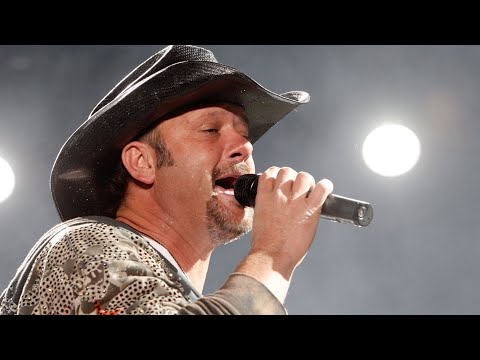 Click to see Video:
Tim McGraw Lost 40 Pounds Because of One Hurtful Comment
"Yesterday is history, tomorrow is a mystery, today is a gift of God, which is why we call it the present."
Ketogenic-based
Paleo Diet
Paleo is a low-carb nutrition plan which is based on the foods which humans use to eat in the Paleolithic era. It is mostly a kind of the modern Keto diet. The Paleo diet has all those things to eat, which were obtained by hunting and gathering like lean meats, vegetables, fish, fruits, nuts, and seeds, etc. It limits those foods, which became standard after the emergence of farming.
Some other names of this paleo diet are:
Caveman diet

Stone age diet

Hunter-gatherer diet

Paleolithic diet
Paleo is not strict, and it allows you to have many delicious foods to eat. The core benefit of this diet is that it gives massive weight loss to your body.
Paleo insists on eating all those foods which were eaten in the Paleolithic era. It aims to make the human diet as of the past, which is more closer to human nature. The modern diet is mismatched with human body genetics, which causes obesity, heart diseases, and diabetes.
Benefits of Paleo diet
Paleo not only gives you a massive weight loss, but it has many advantages that rank this diet ahead of other foods. Some other benefits of the Caveman diet are:
It increases insulin sensitivity.

It improves the health of the heart.

This diet also helps to improve sleep.

Clearer skin and healthier hair.

Muscle growth and due to the higher intake of proteins.

A lower risk of diabetes and cancer.

It improves the immune functionality of humans.

It also reduces allergies.

Beneficial for people having respiratory disorders like asthma.
It's not easy to give up on your cravings. But if you are eager to adopt a body physique like Tim McGraw, then you must leave all those things which are obstacles in your way to a healthy and fit life.
Drinking and consuming drugs gives severe harm to your physical and mental health. In 2008, after realizing that he is getting old day by day and these habits are not suitable for him, he gave up on drinking and drugs, as it was an unhealthy lifestyle, which was making him overweight and ruining his family life.
After giving up on his bad habits, he adopted paleo. This diet emphasizes high proteins, non-starchy vegetables, and healthy fats. It also forbids sugary products, processed food, dairy, and legumes.
"I think I'll look forward to it,"
Tim said. "I hear it's the best time of your life, so I'm getting prepared for my 50s is what I'm doing."
Even your ideal, Tim McGraw, had to leave his habits to achieve a goal. So, are you guys going to leave those bad habits which are not letting you excel in life?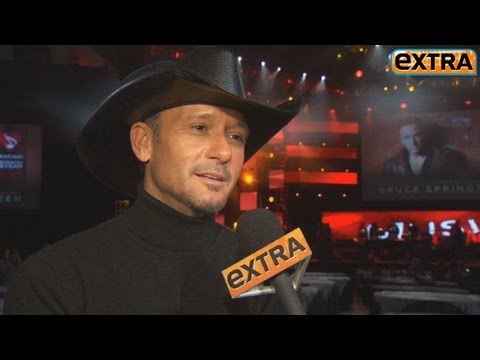 Click to see Video:
Tim McGraw Reveals Secret of His Hot New Body
The superstar continued, "I drank too much. I partied too much. And I did other things too much. Chemically. No needles or that kind of stuff, but use your imagination."
Apply break on age
No one wants to get old here, but it is the reality that no one wants to do something for it. You only get what you work for. Tim McGraw is 52 and has managed himself so brilliantly that no one can even guess his real age.
The paleo diet gives a break to your age. It gives you a clearer and fresh skin which lessens the aging factor and enhances the glamour of your face.
If you don't want to get old and look younger in the long run, then you must follow a proper diet that helps you stay healthy and fit. Your face's beauty and freshness are directly related to your diet. If you are consuming a portion of proper food, you will have good skin. Otherwise, you are allowed to get old.
"I saw my big fat face pop up on a 100-foot movie screen, and I thought: either the bullshit has to go, the confidence has to go, or something [the fat] has to go."
It is just a matter of realization. If you realize the sensitivity of obesity right now, you will have something great as Tim had. But if you are not in a position to understand the dangers of this curse, then you will realize after the time has gone.
Obesity doesn't come alone, guys. It takes many other diseases with itself. So, make your diet plan right to have a beautiful life.
Diet plan of Tim McGraw
Here is the complete diet plan of Tim McGraw. You may follow his paleo diet plan to make your life prosperous. Just stick to the idea of Tim McGraw, and it will help you to get rid of obesity.
Just have a look at what Tim said, "My recipe for fitness isn't complicated. Train amazing, eat amazing and sleep amazing. It's a three-legged stool. You need to do all three to get the results."
Healthy breakfast of Tim McGraw
Tim is addicted to having a healthy breakfast, which leads him to work with energy throughout the whole day.
Tim's breakfast ingredients are:
Hot water

Lemon juice

Cayenne pepper

Fresh berries

Organic yogurt
After breakfast snacks
Tim usually has his breakfast snack after two hours of breakfast.
Lunch meals
Before his lunch, Tim is habituated to have an apple or some grapes.
The lunch ingredients of Tim McGraw are:
Lemon juice

Bragg's liquid aminos

Organic yogurt

Avocado

Olive oil

Rock salt

Sprouts

Ginger

Tuna mixed with onion and celery

Kale salad with cranberries, parmesan cheese, and balsamic vinegar
After lunch snacks
In the snacks, Tim loves to have nuts like almonds, walnuts, and pecans.
Delicious dinner
Like everyone, Tim is addicted to having a delicious dinner, which helps him to sleep with peace.
Tim McGraw's dinner include
s
:
Grilled salmon or steak

Fish sauce

Paprika

Stir fry greens

Grilled asparagus

Lime juice

Polenta
Tim is a person who loves to have cheat meals too. He can have cheat meals because he's addicted to working out three times a day. His cheat meal includes sweet tea and a cheeseburger.
He also gave the reason for having a cheat meal. Tim said, "I like to eat. I like food. That is one of the reasons that I throw that extra hour of working out in."



Add anything you love
Paleo is a low-carb diet. Keeping yourself within the boundaries of a low-carb nutrition plan, you can eat anything low in carbs and high in proteins and fats. To help you know the eatables having low-carbs and high proteins and fats, I have a bunch of things for you to eat during the hunter-gatherer diet.
You may eat:
Meat (beef, pork, chicken, lamb)

Fish and seafood

Vegetables

Nuts (walnuts, almonds, hazelnuts)

Oils (coconut oil, olive oil)

Eggs
You may have wine and dark chocolate (more than 70% or equivalent) in small amounts. Talking about tea and coffee, these drinks are not precisely paleo, but you may have these two also but in small quantities.
Eatables you must restrain
You must avoid the intake of sugar. Sugar is the main reason for obesity, and obesity leads you to many diseases. Sugary products increase the aging factor and give you a face with wrinkles.
It snatches all the charisma of your face's skin. Therefore, if you love to eat sugary products (soft drinks, table sugar, pastries, ice cream, fruit juices, etc.) or are addicted to having artificial sweeteners, then you should restrain yourself from it.
Other eatables you should not eat are:
All types of grains

Dairy

Vegetable oils (soybean oil, corn oil, safflower oil, etc.)

Processed foods

Junk foods

Lentils

Beans
"I've been fat for the last eight years. I loved eating food, drinking beer and having fun with my life. But, I got depressed a little bit when I was fat. I think there are probably people out there who can agree and understand what that feels like. And I tell them: hey, if you just like bust your ass and get after it, all it takes is 6 months really. Six months fly by, whether you're working every day, or you're not. So, if you feel compelled to try to do something about, just do it."
Let's do it with courage and reliable determination. Pledge with yourself for six months that you will strictly abide by the paleo keto diet. If you go straight for six months, I can bet that you are not going to leave this way of living as you will start to love yourself.
Tim McGraw started his diet twelve years ago and still follows it.
He followed the diet and lost 40 pounds of weight. Now he's the owner of an ABS body with a healthy physical and mental state.
Don't restrain yourself from doing the same. Overweigh will inevitably lead you to face many deadliest diseases. Is there intent to spend money on medicines? No, you surely don't want this to happen.
"Keep your promises and never be late in acting. Act right and do the right things at the right time."
There will be some people who will discourage and make fun of your diet, but you guys have to stick firmly on your decision and achieve your will with courage and bravery. It's the only you can
do this.
Start-up tips
To make your journey smooth and attractive, here are some start-up tips you should know. These tips will help you to stick with your path and achieve your goal.
And it will also not let you get frustrated.
Whatever you are going to start in your life, it requires planning. So here too. You should set reminders of your meal eating time and must plan your meals. If you have to make your meals every day, then it will become a frustration, and you will run away from this diet very soon. But if you have a meal plan, then you are surely not going to have any problem and enjoy your diet.
Just make your timetable of doing things at the right time.
Participate in social activities
The diet doesn't confine you from social activities. You may go outside with your family members or friends. Hang out at your favorite restaurant. You just have to follow the diet rule i.e., low-carb nutrition.
Tell others about the low-carb diet
Aware others about this diet. Motivate them to go with this diet by telling the benefits. Take your pictures of before and after. This will inspire others.
"It allowed me to become more disciplined in all the other things that I did, including learning to fly an airplane and spearfishing with my friends," McGraw said.
All these tips will develop a disciplined routine in your life, which will lead you to success.
Don't wait for an opportunity. Create it
Guys! You will face no difficulty if you are committed and determined to achieve something. Whenever you feel that you are distracted, just think about the cause for which you started this diet. It will help you to stick with your goal.
"Never allow you short-term temperament to affect your long term decisions."
Talking about the secret of his transformation, "People want to know what the secret is. The secret is you can't do it in a month. It takes 8 months, and/or a year, or a lifetime...of consistency, working out every single day, and eating properly and truly feeding yourself. Not starving, but giving yourself proper nutrition to heal. You have to burn off all the crap you put in your body. And then you have to replace it with really good food, and fuel. And it takes a long time, but really, eight months isn't a long time. Time is going to go by just as fast, whether you're working out or not. So, who do you want to be in 8 months?"
Last but not least…
"Sweat now, shine later."