Rheumatoid Arthritis is an autoimmune disease in which the immune system of the body targets its own cells. It manifests as chronic inflammation in the body - exhibiting mainly as pain in the joints - that affects nearly 1 percent of the worldwide population.

However, the exact cause behind this disease is not absolutely clear, but it can be associated with genetic, hormonal, or environmental factors. Due to this ambiguity of the accurate reason behind it, finding a productive diet for rheumatoid arthritis, such as a nutrition plan that lowers, inflammation, stiffness, and pain, came about as a difficult challenge for both practitioners and sufferers alike.

Diet control may have a major influence on controlling diseases, and rheumatoid arthritis is not apart from this. There exists promising scientific research over two dietary approaches that are ketosis and fasting.

One such distinctive diet that proposes reducing inflammation and enhancing the levels of ketones in your bloodstream while sharing a similar mechanism of fasting is the keto diet.

Below we will provide you an in-depth detail of how the process of ketosis reduces the major symptoms of rheumatoid arthritis along with the ways by which the low-carb nutrition reverses rheumatoid arthritis.

But first, let us begin with a background of rheumatoid arthritis.
Background
Rheumatoid Arthritis (RA) affects a vast majority of people globally, resulting in chronic pain, reduced well-being, and massive medical expenses.

It is an autoimmune disorder that causes the body's immune system to target healthy body cells, considering them as foreign intruders. This immune response that is marked by raised RF antibodies (Rheumatoid Factor) leads to pain, inflammation, redness, and swelling within the joints along with the surrounding tissues.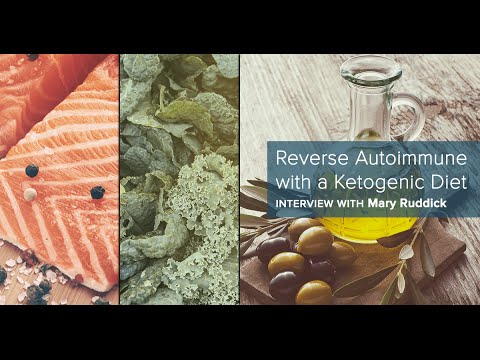 Click to see Video:
Reverse Autoimmune with a Ketogenic Diet
Women are more affected by this disorder as compared to men, and this disorder is typically seen among those who belong to the age group 40-60.

Rheumatoid arthritis is an extremely complex problem and may produce crippling pain in many people. Less than one percent of the diagnosed people still have the probability of going into remission. It has been seen that certain lifestyle-related factors can potentially improve the risk of going into remission or alternately, lower RA associated symptoms.
Symptoms of RA
The symptoms of rheumatoid arthritis include the following:
Swollen, tender joints

Joint pain, stiffness

Morning stiffness or the stiffness post inactivity

Unexpected weight loss

Fatigue

Fever

Weakness
Besides these above mentioned RA symptoms, there occurs a sequence of secondary symptoms as rheumatoid arthritis affects the body, such as:
Respiratory system – difficulty breathing, enhanced inflammation risk or/and scarring within the lungs
Circulatory system – people with rheumatoid arthritis are more prone to the risk of anemia
Skin, mouth, and eyes – hard lumps may appear because of inflammation, dry eyes
Lack of sleep and appetite – as a result of fatigue and insufficient energy
However, not all people diagnosed with RA have increased antibodies. The only number is around 50 percent that makes the diagnosis difficult.
Cause of RA
Uncovering the exact reason behind RA is also difficult. Besides having raised RF antibodies in the blood, there are numerous known or unknown environmental factors, which make many individuals vulnerable to the development of this condition.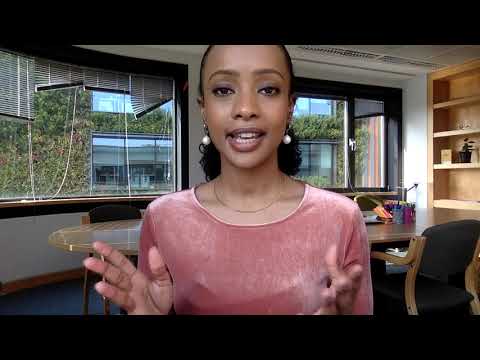 Click to see Video:
Rheumatoid arthritis RA, keto and diet
Environmental Factors
The known environment-related factors are:
Bottle (instead of the breast) feeding

Elevated birth weight

Infectious disease

Tobacco smoke
In all the cases, the presence of an underlying inflammatory immune reaction of low-level nature is seen for this chronic disease. However, the answer to the question of, if inflammation causes RA or is it RA that inflammation is a piece of both.

For treating the symptoms associated with rheumatoid arthritis, either way, you are required to approach the inflammation. For this, the standard strategy is using DMARDs or disease-modifying antirheumatic drugs. DMARDs work through repressing the body's immune system along with lowering inflammation in the joints.

More recently, many doctors have started using a new category of anti-inflammatory drugs known as TNF-α or tumor necrosis factor-alpha inhibitors for treating RA.

TNF-α functions as an inflammatory unit, so inhibiting it may help in lowering chronic inflammation. However, there are concerns regarding the potential adverse effects and toxicity of these anti-inflammatory drugs.
An Overview of the Therapeutic Possibilities for Rheumatoid Arthritis
There are many other holistic strategies for improving the symptoms linked with rheumatoid arthritis such as:
Reducing stress

Supplementation of omega-3s in the diet

Supplementation of Vitamin K2 and D in the diet

Eating foods plus herbs that are rich in antioxidants
Further to the suggestions above, there is yet another way, which can be useful in managing pain and other associated symptoms that rheumatoid arthritis patients face from day to day.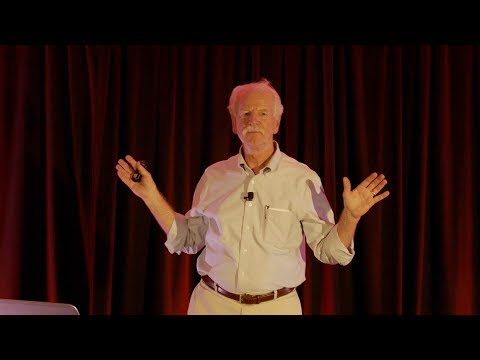 Click to see Video:
Dr. Stephen Phinney - 'Inflammation, Nutritional Ketosis and Metabolic Disease'
A major portion of the ache that people with RA feel is the result of inflammation. And if inflammation could be managed, then chances are that pain can also be managed.

Luckily, drugs are not the only method of lowering inflammation. Diet, exercise, and sleep may reduce inflammation too.

To a great extent, your nutrition has a fundamental role in the level of inflammation within the body. For this reason, it is likely to formulate a productive RA diet. Particularly, a ketogenic ration can be beneficial for this role.

The keto diet can be used as an efficacious diet for rheumatoid arthritis not only because of its role in controlling weight by accelerating loss of fat but by providing a significant decrease in the levels of inflammation.

Because inflammation is fundamental in rheumatoid arthritis, it is necessary to know further about it.
Rheumatoid Arthritis and Chronic Inflammation
What does an autoimmune disease such as rheumatoid arthritis, celiac disease, and multiple sclerosis have in similarity? Chronic inflammation.

This chronic inflammation is very different from acute inflammation. The acute inflammation involves how the body recuperates from exercise, heals wounds, wards off bacteria, and viruses. So acute inflammation is pretty normal.

Rheumatoid arthritis is when inflammation is accumulated in the joints including its surrounding tissues as a result of chronically increased immune reaction. A typically protective and beneficial immune system's mechanism, which in this scenario, transforms into a major damaging force.

Chronic inflammation is present in most chronic diseases, including diabetes, cancer, Alzheimer's disease, heart disease, and autoimmune disorders such as rheumatoid arthritis.

There are numerous factors that can lead to chronic inflammation. Here are some:
Tobacco smoke

Genetic factors

Sedentary lifestyle

Intake of processed foods and vegetable oils

Inadequate sleep

High sugar consumption

High-carbohydrate diets

Insufficient Omega-3s

Stress
As far as the treatment of RA is concerned, the pain-alleviating drugs along with immune-suppressing medications are commonly prescribed, as discussed above. This is a try for calming the body's immune system plus decreasing pain perception. But the problem here is that the fundamental issues aren't being addressed either way. As a result, a lot of people don't experience any improvement when they use these therapies.

So there occurs no easy option for lowering chronic inflammation. It is a lifestyle obligation.

For this reason, opting for a rheumatoid arthritis meal plan can be a possible complementary or alternative therapy.
What is Keto Diet?
The keto diet is a high-fat, low-carb diet, which was first created for treating children with epilepsy unresponsive to medications.

The carbs eaten in a regular diet are changed into glucose and then utilized as energy while the fats consumed from the diet usually get deposited within the body.

When we decrease the intake of carbs, we shift the dependence of the body from glucose (sugar) to forcefully rely on fat (ketones) as a major energy source. The ketogenic nutrition plan primarily focuses on attaining the ketosis state, and the ketones, which are released by the breakdown of fat, offer the required energy for various bodily processes.

This may appear strange or extreme, but in reality, ketosis is an inbuilt method, which the body uses for thriving. The keto ration usually demands an intake of 5-10 percent carbs, 70-80 percent fat, and 15 percent protein.
Decreasing the carb intake and incorporating sufficient healthy fats along with superior-quality proteins in your meal plan is the mainstay of anti-inflammatory diets.

Achieving ketosis can help decreasing inflammation, along with lowering symptoms associated with rheumatoid arthritis.
Numbness and mental improvements
Rheumatoid arthritis may also lead to certain neurological complications such as numbness in hands or feet plus muscle pain.

Various animal investigations have revealed the benefits of the ketogenic diet in alleviating neuropathy.

Anti-epilepsy drugs are utilized in relieving neuropathic pain. The underlying mechanism of this reduced pain and numbness can be accredited to the impact of an anti-seizure feature of the keto nutrition plan.

Moreover, RA also results in mood disorders and depression. This is possibly another outcome of chronic inflammation while it expands in the brain.
2 studies performed on animals have concluded the following outcomes:
The low-carb nutrition has anti-depressant traits.
Following the keto diet has revealed better physical activity outcomes among the subjects as it increases dopamine and serotonin within the brain.
Although these studies were performed on animals, the role of the ketogenic ration is supported by clinical experience.
A research performed on a murine model suffering from multiple sclerosis (MS), an autoimmune disorder like RA, concluded in an improvement in their symptoms – probably due to a decrease in ROS.

In another study, investigators administered rodents either a low-carb diet or standard diet and then measured the levels of ROS along with mitochondrial respiration.

The results revealed not only reduced ROS levels in the low-carb group, but the highest energy output (mitochondrial respiration) almost doubled. And in the presence of more energy, the risks of inflammation are lowered.
Promotion of weight loss
A strong association exists between obesity plus an increased likelihood of developing rheumatoid arthritis, in humans.

Promoting weight reduction in those who already have RA and are overweight will produce a relieving effect. Low-carb nutrition, due to these considerations is possibly a great approach for both improving and preventing RA.

Although patients with RA should adopt a physically active lifestyle, being obese may make it extremely painful.

Fortunately, keto can promote safe reduction of weight even in exercise's absence. Once you have lost your excess weight, the exercise can be restored with considerably less pain.
What to Eat on a RA diet?
A nutritional plan designed particularly for RA can rely on the low-carb template with a certain autoimmune twist. Keto foods, which are commonly more immune-activating, include eggs, dairy, nightshade vegetables, nuts, and seeds.

For replacing these food items, it is necessary to incorporate more avocados, olive oil, olives, coconut fats, fermented veggies, and green leafy vegetables in your diet. Moreover, it will include many of the anti-inflammatory foods in order to lower inflammation and support a healthy joint and bone structure in the body. Here is a list:
Healthy fats
Healthy fats must comprise the major portion of the diet. Saturated fats such as coconut oil and grass-fed butter are some of the ideal options. Other excellent sources of healthy fats include olive oil, MCT oil, fish oil, avocados, pastured meats, lard, ghee, cocoa butter, and red palm oil.
Protein
Generally, protein makes up around 20-30 percent of the calories in a keto nutrition plan. The perfect sources for keto protein are foods like organ meats, pastured meats, bone broth, beef, chicken, lamb, and bison. Moreover, if someone has a highly active lifestyle and wishes for building lean body mass (LBM), essential amino acids make a brilliant keto companion.
Fatty fish
Fatty fish contain a high concentration of omega-3 fats, which have anti-inflammatory properties. The ideal options for fatty fish include salmon, anchovies, and sardines.
Non-Starchy Vegetables
Veggies are an important portion of a RA diet. Similar to healthy fats, plant matter must comprise a great physical volume in each meal. The non-starchy vegetables are loaded with nutrients of anti-inflammatory nature and offer prebiotic fiber to the digestive system.

Choices for non-starchy vegetables include leafy greens, celery, broccoli, cauliflower, cabbage, green beans, peas, all sorts of lettuce, asparagus, cucumbers, spinach, kale, mushrooms, and chards.
Low Carb Nutrition for RA
The keto diet has gained immense popularity for its advantages in various disorders like diabetes, epilepsy, neurological conditions, obesity, etc.

It is also suggested to be utilized in RA, an inflammatory autoimmune disorder – and following keto reduces numbness, pain, inflammation, blood sugar, and ROS, and boosts adenosine.

Several animal studies conclude the pain-relieving and anti-inflammatory impacts of this nutrition plan. Extensive arrays of mechanisms among humans have been theorized by investigators, which appear promising.
Hence keto can serve a tool accompanying other treatments, for treating RA.