Life is a journey quite unpredictable and for most of us, it is filled with numerous twists and turns which may lead to paths unknown or reaching destinations we may not have thought of. Nevertheless, he who is brave sails through the challenges is a known adage.
One such challenging journey is of Andrew Scarborough. Andrew is a researcher and physical fitness geek and a sportsman. He advocates public health strongly, however, his life took a turn and caught him unawares when he was diagnosed with a brain tumor and at that time he was pursuing his masters in nutritional therapy.
Besides the usual treatment and medication, the prominent aspect of his struggle with the disease was his dietary changes. Diet plays a significant role in mitigation or minimization of the effects of certain diseases.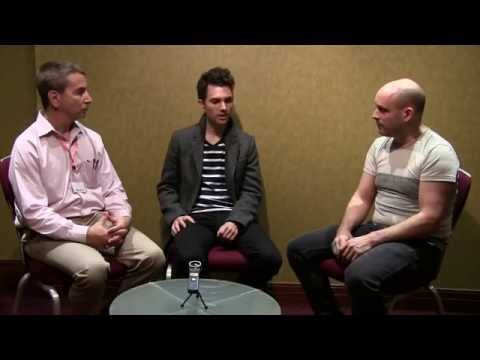 Click to see Video:Tackling Brain Cancer with Ketogenics: Presenting Andrew Scarborough
Not much research has gone into this area however; a few dedicated researchers have proved this. Amidst numerous diet plans, the ketogenic diet is one such diet that is believed to give positive results in the patients suffering from brain cancer, however, its use in cancer treatment is limited so far.
It is believed that the classical ketogenic diet failed to show any breakthrough in the treatment of cancer patients. There is no denying the fact that there has been some success in terms of enhancing the quality of life of patients by following a classical ketogenic diet but survival remains unaffected.
According to a few kinds of researches, the Paleolithic ketogenic diet seems effective to overcome the drawbacks of the classical ketogenic diet.
The paleolithic keto diet is based on fat and protein from animals. It combines aspects of the paleolithic diet and the ketogenic diet and is a very low carbohydrate diet.
The story of Andrew Scarborough in this context is encouraging and inspiring as he achieved success and witnessed positive results in his treatment of brain cancer by adhering to the Paleolithic ketogenic diet. This diet has also been tested in treating type 1 and type 2 diabetes and the treatment of these patients has shown remarkable results.
The story of Andrew Scarborough is all about how diet and nutrition plays a crucial role in enhancing health and not only curing but keeping certain diseases at bay. In Andrew's case, putting the body into ketosis mode and controlling blood glucose levels was proved to be an effective and unique therapy against treating his brain cancer.
Andrew, a determined self-experimenter with his never give up attitude proves that by using a combination of a ketogenic diet, fasting, and other pertinent measures in his diet, his brain cancer was sent to remission.
Onset of Disease
At the age of 27, Andrew had a good physical built, however, his migraine attacks kept increasing for which he visited the doctor several times. He first attributed the cause of these headaches to his stress levels. He also feared at times that due to his eating habits he may be experiencing loss of electrolytes which would have resulted in headaches of this severe kind.
The entire year of 2012 Andrew kept having symptoms which he was not able to comprehend. Subsequently, he began forgetting things which he assumed to be partial seizures. Over some time, the symptoms became intolerable and headaches became more frequent.
Doctors initially determined that he had suffered a brain hemorrhage caused due to the presence of a tumor. This information made him go for an MRI scan. Subsequently, his MRI scan diagnosed and confirmed him having Anaplastic

Astrocytoma, a brain tumor of the size of a golf ball. He was devastated upon knowing about his condition, however, he had a hold on his emotions and his neurosurgeon supported by instilling courage in him. The doctor also suggested surgery to remove the tumor.
Andrew was informed about waiting concerning surgery for about eight months. During this period he continued having seizures and severe migraines. Unable to bear discomfort in the form of consistent pain, he met his doctor and decided on the course of action in terms of having surgery.
Post-surgery, it was found that the doctors could not remove all of the tumors, the reason being the tumor had infiltrated into the motor cortex area of Andrew's brain. After months of depression, side effects, despair, and sadness, Andrew found himself on the crossroads and then began painful sessions of chemotherapy and radiotherapy.
The Treatment
His tumor was big enough of the size of a golf ball which doctors identified as a grade 3 anaplastic astrocytoma. It was located in the middle part of his brain responsible to control speech and movement. When this fact was revealed to him, he understood that this was the reason he underwent a phase, before and post-surgery where his speech had completely stopped.
He wanted to begin the treatment at the earliest and that's when he decided to undergo surgery and subsequently began chemotherapy. The chemotherapy had its own set of problems for Andrew.
For instance, due to his chemo, he had an issue with short term memory, was nauseous and felt weak to the extent that he became bedridden for several months. In addition to this, he was on a huge dose of medication for epilepsy which resulted in triggering his migraines.
At this stage, notwithstanding the pain caused by this treatment, he enquired with his doctor if chemotherapy will prolong his life and will it be working effectively on his tumor in terms of removing it completely.
When he did not get any satisfactory reply to his queries, he had to decide to do away with chemotherapy. This decision was taken because along with chemo treatment he still kept having other issues such as seizures, migraines, loss of balance, severe fatigue, visual disturbances, changes in his moods, facial paresthesia, hemifacial spasms, poor cognitive functioning.
All this made him decide to stop chemotherapy and that's when he put himself on the keto diet. Throughout Andrew adapted keto and in doing so, his knowledge about nutrition came to his rescue because he had studied masters in Nutritional Therapy.
Owing to his studies, he had a lot of understanding and knowledge of how the ketogenic nutrition plan works.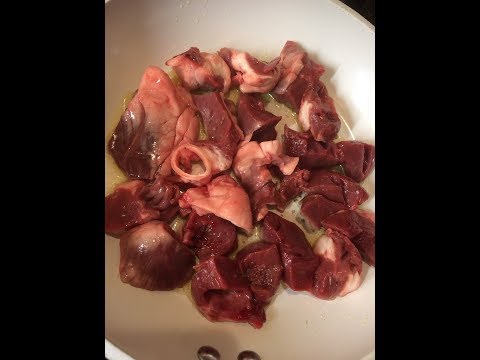 Click to see Video:
Carnivore Ketogenic Diet for cancer management
Ketogenic Diet
Andrew was quite aware of the effects of chemotherapy and after four months he decided to make changes in his diet and stopped chemotherapy completely. Simultaneously, he continued working on his Masters from home.
During this period, he kept himself updated on cancer, cancer metabolism, nutrition and diet through reading scientific literature and texts. Subsequently, he devised a diet plan for him and began following a high fat, low carbohydrates diet which had adequate protein in it and forced the body to burn fat than carbohydrates.
This diet was called the Paleolithic diet. He also got interested in monitoring the effects of this diet and for this, he used Thomas Seyfried's "Glucose Ketone Index". This diet worked for him tremendously and as a result after five years of following this diet, he was amazed to see that his energy levels had gone up drastically.
After following Paleolithic keto, Andrew has had no growth of the tumor and continued following this nutrition which reflected on his improved quality of life. This is when he decided to dedicate his studies to research into diseases especially cancer. Making dietary changes in his life was a difficult but worthwhile decision he took then.
At the beginning when he decided to switch to keto, the medical world did not support it, however, as time passed, he received a lot of encouragement for his decision as over time he was successful in achieving a complete remission of cancer. Besides, he showed remarkable progress in controlling epilepsy devoid of any medication for it.
Overall his diet comprised of was 85 percent fat, 15 percent protein and he had 70-75 gms of protein per day and over 200 gms of fat. He was eating food only from the animal kingdom. He avoided plant food and the oil derived from plant food. The only beverage he drank is water or bone broth.
Such approaches, of adhering to diets, have begun to get more emphasis and people are taking it with great seriousness in terms of associating its results to improve the health conditions. Besides, Andrew kept himself engaged in his studies and research.
His research project was about understanding the reasons for brain tumors growth and the focus was to study mitochondria which are part of cells that produce energy which in turn stops the enzymes involved in the growth of tumors.
He along with his supervisor worked together on this project realizing the need for such research to achieve breakthroughs in treating patients.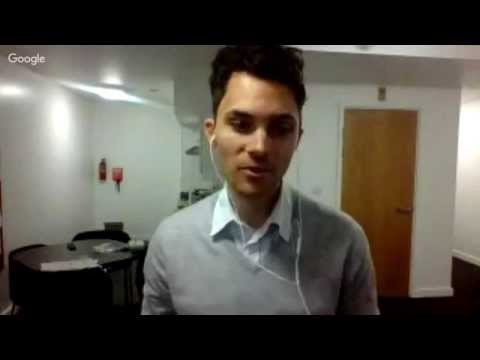 Click to see Video:
Managing Brain Cancer Through Diet with Andrew Scarborough
Post going through a ketosis diet, Andrew believes that keeping the body in ketosis, which controls blood sugar levels, can be the most effective therapy and treatment against certain types of cancers. His case study is an example where he self experimented by combining keto nutrition with fasting and others took other important measures to have control over his epilepsy issue and also in sending his brain cancer into remission.
With this experiment, over some time, Andrew made significant changes in his diet which were devoid of any carbs and has been on absolutely zero carbs which got many people interested to understand and know his typical diet plan in a day.
His diet plan in a day was as follows:
He ate two meals a day. After getting up, he does workout to keep himself physically fit. Then he ate organ meat from the thymus gland and pancreas and raw eggs of duck which he feels are richer than eggs procured from hens. He also had caviar, sardines, mackerel, oysters, and food high in essential fatty acids.
His second meal was usually fish and at times meat. In meat, he also consumed liver, heart or kidney which gave him more nutrient denseness than many vegetables and provided him with enough micronutrients. He also used vegetables such as broccoli, cauliflower, olives and avocado at a later stage.
Apart from switching over to keto, Andrew also observed fasting to have therapeutic benefits. He observed fasting for 16-18 hours post his last meal of the day. Consequently, he discontinued his medication for epilepsy however, if he revealed that incase he observed little slack in his diet, he would experience seizures as a consequence which were mild. By adhering to this diet, he has been effective in controlling his symptoms. He ate cod liver oil, caprylic acid, and MCT oil.
Furthermore, when he took a few scans post making changes in his diet plan, he showed no detectable disease. His tumor was quite unusual and it was interesting to see that there was a remarkable improvement that doctors could not see anything disturbing than the normal brain tissues in his scans.
Upon comparing his case with other similar patients having tumors, he observed that many were not doing as well as he was. He believes that very few patients are as compliant and adhere to their diet the way he has been.
He gives the entire credit to the ketogenic diet and he could see a drastic change in the MR spectroscopy when he went on a zero carb diet. This phase of his life made him get involved in the study of brain cancer which has now become his passion. He desperately seeks to help people to deal with this dreadful disease in a much more positive manner.
He believes that research in the study of brain tumors is the only hope to beat this disease. Today, Andrew is very clear about one thing which is that changes in diet transform one's metabolism completely.
His brain scans taken in 2015 showed no disease and even the scar tissue healed. His new oncologist Dr. Kevin O' Neil unlike previous doctors, was completely supportive of his approach towards his diet. He was one of the oncologists who supported metabolic diet therapy for cancer management.
Coping with Personal Loss
While battling his cancer he experienced a tremendous loss as his mother passed away from a recurrence of cancer.
He could not come to terms with the fact that his mother passed away due to negligence on part of the medical professionals which contributed to her poor prognosis.
How could he achieve success?
Andrew's success in combating brain tumor is attributed to his self-discipline. Being a powerful knowledge repository, he was successful in applying all the knowledge that he had acquired towards understanding his issue and finding the right kind of remedy.
His intellect and analytical skills and his background as an athlete, a personal trainer and a sportsman helped him in his efforts. His doctor was also of great help during his testing times who provided him with resources to help him on his journey. His scientific bent of mind and questioning abilities resulted in his success.
Initially, he believed that he may not have all the answers but he made relentless efforts to find the answers to his questions and for this, he always looked up to research. It is this determination that instills hope and strength in all those individuals who are suffering from this disease.
Andrew, therefore, urges patients to follow the diet which he followed and emphasizes that any dietary changes need to be followed under supervision to comprehensively understand how to follow it effectively.
Adhering to an effective diet plan, he opined, will save lives or at least provide a better quality of life to individuals. The diet Andrew followed is also very effective for weight loss and leading to the functioning of the brain and heart more efficiently.
His blood tests show that he is much healthier than before. Nutrient-dense organ meat and insects rule out any kind of deficiency in the body. He also monitored micronutrients carefully and he had been on this keto diet for nearly 3 years.
Outcomes of his Study
Andrew emphasized that stopping the ketogenic diet once a person has recovered is not an acceptable norm because the human case studies that he studied and which achieved remission on keto had their cancer come back the moment they completely stopped this diet. In Andrew's case, Paleolithic keto needs to be continued for the rest of his life and he should follow it strictly.
This diet improves the insulin response, stabilizing blood sugar and using fat as fuel for energy. Andrew could get more energy to concentrate on his work and following keto nutrition plan did not increase his hunger pangs keeping his blood sugar always low and stable.
Conclusion
Andrew now has no tumor growth and is continuing to follow a restricted Paleolithic keto diet. His quality of life has drastically improved and he feels proud to dedicate his research to cancer.
Andrew has now begun yet another journey, a journey where he finds it pleasurable and satisfying to share awareness of the potential of the metabolic therapies to cure brain cancer. He is quite enthusiastic about furthering his research in this area which would help him get more individuals to follow this diet to treat cancer.
He is also of the opinion that it is going to be encouraging to see that there will be clinical trials held for both high and low-grade gliomas which will begin in January 2020 and the aim of these would be to investigate the therapeutic efficacy of a calorie-restricted ketogenic diet on brain tumor patients.
Andrew managed to get this far through his research, experience and knowledge of literature and consequently, has reached the 6-year mark in his journey attempting to defeat this cancer and prevent a recurrence.
Andrew now undertakes to learn about specific laboratory equipment he would be using for some ketogenic focused research related to brain cancer. This shows his zeal and passion in this area the aim of which is to help positively shape the future of individuals.
Today the biggest motivation and inspiration to the world remain Andrew's courage which brought him out of a challenging situation successfully. All this required a great amount of courage and a transformation in lifestyle which Andrew chose for himself and showed that if one is strong-willed and determined, anything can be achieved and accomplished.
His journey to combat brain cancer is a ray of hope and quite an inspiration for those who are battling the disease day in and day out. He instills hope in them by giving his account of battling with the disease and emerging successful at the end.
He could achieve success due to his positive frame of mind and a strong will. His motto of helping people suffering from cancer is commendable and gives him more power to research in this area.