When you eat dairy products, the body receives milk sugar - lactose. To break it down, a special enzyme is produced — lactase. It breaks down sugar into two parts — glucose and galactose, which enter the blood.

The gene responsible for the production of this enzyme is found in almost all peoples who, due to their history, were engaged in cattle breeding and consumed dairy products.

For example, more than 90% of Dutch, Swedish, and Australian people and more than 50% of Russians drink milk without side effects throughout their lives.

The people who went without milk - the Japanese, Chinese, Indians, Eskimos-did not develop such a genetic mutation.


Their digestive system cannot break down milk sugar — it remains in the intestines, where it is "attacked" by bacteria. Because of this, a real "battle" begins, which is accompanied by gas formation, nausea, and diarrhea.


If you have these symptoms after milk, you can take a special test for lactose intolerance.
Scientists have found out how long people can drink milk
It took only three millennia for the rapid spread of the mutation that allows adults to digest lactose.

The results of the study, conducted by a large international group of biologists and paleogeneticists, are published in the journal Current Biology.

It has long been known that lactose tolerance (that is, the ability to digest milk sugar, and therefore drink milk) has developed in humanity relatively recently, and this happened due to a genetic mutation.


This point mutation leads to the fact that the enzyme lactase, which breaks down lactose, the components of which are then absorbed in the small intestine, is present in the digestive tract not only in childhood but also in adulthood.


At the same time, according to rough estimates, about two-thirds of the adult population of the world remained lactose intolerant - these people do not have the enzyme lactase, milk is not digested and causes diarrhea, abdominal pain, and bloating of the intestines.

And the maximum percentage of carriers of the mutation that allows drinking milk without problems in adulthood (70-90% of the population) lives in Central and Northern Europe. However, it was still unclear when exactly Europeans developed lactose tolerance.

Researchers led by Joachim Burger from the University of Johann Gutenberg (Germany) studied genetic material extracted from the bone remains of 14 soldiers who died in the Bronze age, around 1200 BC, during the battle of the Tollensee river in North-Eastern modern Germany.

Although the battle took place more than four thousand years after the spread of agriculture in Europe and the emergence of the ability to drink the milk of domesticated goats, sheep, and cows, the genetic variant that allows digesting lactose, was present in only 7% of the soldiers.


Earlier DNA analysis of people who lived in the Bronze age and even earlier times in other regions of Europe also showed a very low percentage of people with a milk-drinking mutation.


However, when scientists analyzed the genomes of people who lived in northern and central Europe in the Early Middle Ages, less than two thousand years after the Bronze Age, it turned out that more than 60% of the adult population already had lactose tolerance in this era, that is, almost the same number of people, as in modern European countries.

This means that natural selection for this trait - the ability to digest milk - went with extreme speed, compared with other evolutionary changes in humanity.

It took only about three millennia for a large enough number of people to develop a tolerance to lactose.

One of the authors of the study, Krishna Veeramah from Stony Brook University (USA) explains that this is really an incredible rate of change in the gene that controls milk digestion.


According to calculations, possession of this mutation gave ancestors of a modern European 6% more chances to leave offspring than their contemporary, who did not have such a genetic change.


Scientists believe that the ability to drink milk in adulthood gave huge evolutionary advantages, as it is a high-calorie drink that provides energy, which allowed people to survive in times of famine.

Besides, it is a relatively clean liquid that could be drunk in the absence of drinking water or in a situation where water was contaminated.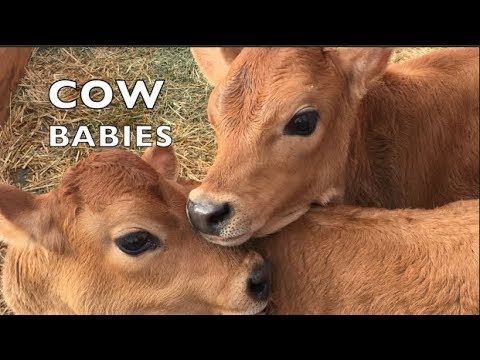 Give your brain a little rest - Video of the day:
BABY COWS PLAYING LIKE KIDS