The diet of a prehistoric man, a hunter and gatherer, had much more protein and much fewer carbohydrates than the diet of an ordinary modern man. Yes, our forefathers did not grow grain, did not make flour and did not cook cereals. And, of course, they didn't have any fat-free products.

I wonder what served as a source of protein for an ancient man. Among other things, they ate insects, which many peoples feed on to this day, and slugs.

Recently, paleontologists discovered that 30 thousand years ago, people were happy to eat snails: among other finds in the sites of an ancient man in Spain, a large number of snail shells were found, and singed, which means that ancient people did not suck slimy clams alive, but cooked them on the grill.


Moreover, since all the snails eaten were older than a year, scientists have been led to believe that ancient man understood the reproductive cycle of his food source, and took care of the preservation of young fertile mollusks, and ate only older ones.


By the way, do not underestimate the importance of baking snails. It's not even that it tastes better. In anthropology, there is a very reasoned theory that it is not labor, as the left-wing naturalists mistakenly believed, namely, the thermal processing of food made humans out of monkeys.

According to a new study, it was cooking on fire that led to the growth of the brain in anthropoid apes about 1.8 million years ago. Homo Erectus is considered the first to learn how to cook and thereby doubled (!) the volume of his own brain.

Primates of approximately the same size as him - gorillas, chimpanzees, and others who remained raw foodists - lost to Homo Erectus in evolutionary development.

Brazilian researchers from the University of Rio de Janeiro, Suzana Herculano-Houzel, and Carina Fonseca measured the body and brain mass of primates and compared these indicators with total calorie consumption. And, of course, they found a direct link: the more, the more.


However, there are only 24 hours in a day, and animal food sources are not infinite either, so there are two natural limits to how much a monkey can eat in nature (gorillas, for example, eat about 10 hours a day).


The brain, by the way, requires especially a lot of food: despite the fact that it is about 2 percent of the body weight, it consumes more than 20 percent of the calories that we eat!). So to develop such an energy-intensive organ is a luxury that is not allowed for the average monkey or even gorilla.

These have all gone into muscles because muscles in the wild are somehow more useful. The brain is 60 percent fat, and to keep the lipid membranes of neurons in shape, the brain needs fatty acids.

But our ancient ancestors began to cook on fire and from the same amount of food began to extract much more calories: if only 30-40 percent of calories are available in raw food, then in cooked food – up to a hundred. Besides, cooked food is tastier, that is, people began to eat it with greater appetite, that is, faster. So they freed up more time.


In the end, such a useful feature as a larger and smarter brain, evolutionarily entrenched, and with it, culinary as an integral part of human culture.


There are, however, cranks who today try to stick to some mythical roots and eat only raw food, the so-called Paleo diet, but what is the point, is known only to themselves and is not known to science. Paleo diet is, of course, a beautiful image.

Everything is fine with it, if only you understand in advance that the paleo diet has nothing in common with a real menu of an ancient man. That is, there is a general similarity, of course, but only from a very long distance.

There is no doubt that a proper paleo diet is useful for the body and for the brain as well. But it does not exclude baked or fried meat, fish, and vegetables.


This is, in fact, such a sparing version of the keto diet. However, the ancient people also did not know sour-milk. And with cold-pressed olive oil, I think they were not doing very well. So it's quite naive to believe that the older a diet is, the better.


I am deeply convinced that the keto diet is the best diet that supports human health.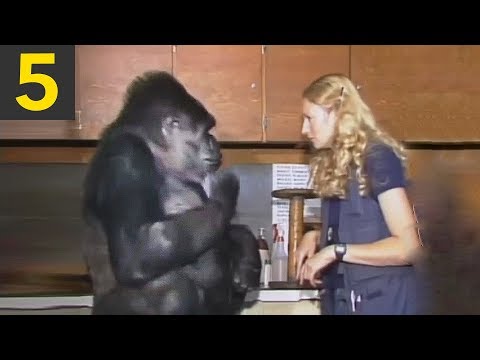 Give your brain a little rest - Video of the day:
Top 5 Genius Monkeys Caught on Camera
You may be interested to read: