The keto diet is becoming more and more popular among those who want to lose weight. Happy followers of the keto diet post their success stories on social networks. This motivates others to join the general weight-loss craze. And pictures don't lie - keto has transformed a lot of people in an incredible way!


But what if, despite all your efforts, you don't lose weight? If keto worked for all these people and you follow the same rules, but something goes wrong? You lost a few pounds and the weight stopped.


When you don't see any obvious results, you can't help but want to give up everything, say that it's all just another fiction, and go eat sweets.

It turns out that keto is more complicated than you thought and needs to be figured out. There are several common mistakes that can hinder weight loss, but.
1. Too many calories
The ketogenic diet uses fat as fuel for the body, but if you consume too many calories, the body will not be able to burn as much fuel. And there is a chance that you will accumulate fat in the same way as with any diet.

If you spend less energy than you consume, the body will have nothing left but to store fat in the depot.
2. In fact, you are not in ketosis
All people are different - if it is easy for one person to enter ketosis on their own, the other will have to make a special nutrition plan. If you don't count your macros in special programs and apps for the keto diet, you may underestimate the amount of protein, fat, and carbohydrates eaten per day.

Let's say you exclude foods such as potatoes, bread, cereals, juices, fruits, and sweets. But it is easy for a keto beginner to make a mistake when choosing in the store, especially when carbohydrates are hidden in seemingly harmless products.

Read the labels carefully and give preference to whole unprocessed foods, green leafy vegetables, and unsweetened berries.

You can check whether you are in ketosis or not by purchasing test strips in a drugstore. Keep in mind that the strips have an expiration date, after which they will show the wrong result.

The most reliable way to dispel your doubts about whether you really have ketosis is a blood test. But here you can not do without the help of a doctor who can read the results of your tests.
3. You are stressed
Some hormones, such as cortisol, can retain fat and water. If you have chronic stress at work, anxiety, lack of sleep - this increases cortisol levels, and then Yes, it can make it harder to lose weight with any diet.

The fact is that cortisol is a danger hormone that mobilizes the entire body, so if it is high, it can bring the body out of a state of fat burning.

To keep your stress levels low, prioritize sleep, healthy food choices, and activities that will help you relax - such as reading a good book, taking a bath, or watching a light movie.
4. Too many keto desserts
Don't think gluten-free keto brownies are as healthy as avocados. Even though desserts are made from approved products, they still contain quite a lot of calories.

Even if a piece of cake fits into your macros, its nutritional composition matters. Therefore, if you eat pastries or fat bombs every day with tea, do not be surprised that your weight stands still.

Those who still shed a lot need to limit treats or desserts. If you really don't want to give up, then only a couple of times a week. The problem is that keto sweets can lead to breakdowns. It will simply be difficult for you to stop at one piece ...
5. You are careless with milk
Milk can bring you out of ketosis or stop weight loss. The fact is that lactose is broken down into simple sugars during digestion. And the more milk you drink, the more carbohydrates you end up with.

It is recommended to completely exclude milk on keto and to choose dairy products such as sour cream, cottage cheese, and cream with the maximum fat content.
6. You eat too often in a restaurant
It cannot be denied that the food in the restaurant is tasty and convenient. However, socializing for breakfast, lunch, and dinner can undermine your weight loss efforts.

The point is, you cannot be sure about every ingredient in a dish. Hidden sugars and starch are hidden where you would not expect, even in meat dishes and vegetable salads.
7. You drink alcohol too much
Drinking alcohol temporarily stops fat burning, although it doesn't get you out of ketosis. The fact is that your liver needs to remove all the toxins from the body and it is no longer up to your fats.

One glass of wine is enough to stop weight loss for 1-2 days. If you are on a plateau, you may have to give up alcohol for a while.
8. You have certain health problems
Sometimes people have diseases that are simply difficult to lose weight with. For example, hypothyroidism. The thyroid gland does not produce enough hormones, which provokes weight gain.

Perhaps it's time to see a doctor if you feel constantly tired and can't lose weight.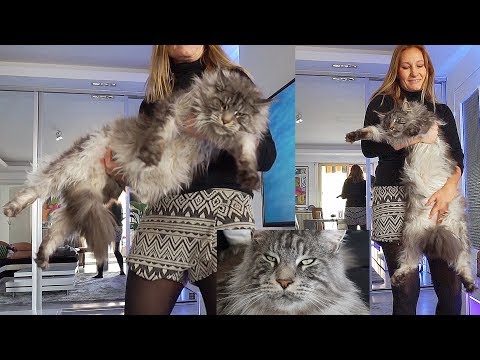 Give your brain a little rest - Video of the day:
BIGGEST CAT in the WORLD → MAINE