It took Chris only six months to get in shape and lose about 30kg. The motivation was excellent: the role in the first "Guardians of the Galaxy", especially since before the actor's career was not so impressive. The audience knew him by his roles in "10 years later" and the series "Parks and Recreation ", but in general - nothing remarkable.

Pratt used to have to gain, then lose weight for different roles before: for shootings in the drama "Moneyball" Chris lost 14 kg, and then for the role in "10 years later" "gained about 30 kg." Such transformations do not pass without a trace for the body, so the "ordinary" weight of the actor was far from ideal.

In an interview with the magazine, Chris said that because of the extra pounds his "bones ached, had problems with the cardiovascular system", he did not like being who he was. For his role in "Guardians of the Galaxy", Chris had to radically rethink his lifestyle.
The actor quickly realized that the basis of a healthy lifestyle - nutrition, and even the most exhausting workouts will not be able to radically change the situation. Remarkably, Pratt did not limit himself in the amount of food - he ate 4,000 kcal a day.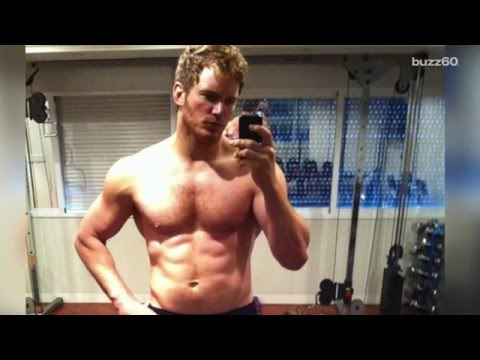 Click to see Video:
Chris Pratt shares his new diet
Chris was serious about the quality of food - gaining calories from meat, nuts, seeds, fish, greens, local vegetables, and fruits, in addition to excluding any industrially processed foods.

"You can't eat pancakes. You can't eat burgers. You can't eat carbs," Pratt instructs those who were inspired by his example. The actor also began to drink more water: "I wrote all day. It was like a nightmare."
Chris chose a fairly popular paleo-diet that is very close to LCHF. This is when you eat what was available to our ancient ancestors, hunter-gatherers: meat, fish, nuts, greens, local vegetables, and fruits, seeds. From time to time paleo-dieters can wrap up honey, but not every day.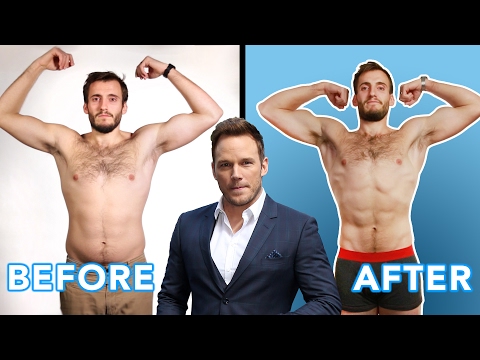 Click to see Video:
We Dieted Like Chris Pratt For 30 Days
After all, our forefathers were able to find and repel bees hives not often. There are no grains, bread, pasta, vegetable oils and other achievements of modern agriculture and industry in the paleo diet.
Pratt was so fascinated by the idea of the life of a "caveman" that he even set a goal for a year to eat only game meat.

No less important part of Chris's new lifestyle was physical activity. Triathlon, weightlifting, P90X, and crossfit. "I was engaged in crossfit and triathlon: swimming, biking, running. I was jogging, doing. I trained for four hours for about five months."



Click to see Video:
Chris Pratt Weight Loss Diet & Workout Advice
Not only the audience and the bosses of the film studio are satisfied with the result, but, most importantly, Chris himself: "I am a different person. Now I love clothes. I have more energy. I sleep better. And libido is on top."
Energetic Pratt climbed the Hollywood Olympus and seems to be going to settle there.
However, despite the new habits and star status, the actor remained himself.

"Maybe she liked me the way I was. I was funnier. She loved to feed me. I was kind of a fat pet," Pratt laughs as he recounts how his wife, comedian Anna Faris, supports him in her dietary endeavors.